Liz's Dress | Liz's Sunglasses | My Dress | My Sunglasses
Hi Friends!  Today I am sharing a super simple and delicious Frosé recipe!  Right now I am dreaming of this extremely refreshing and yummy Frosé as we fly home to Connecticut.  We had such a great time on this trip with the Adams Family and are so grateful to them for letting us stay and explore a new part of the country with the kids.  This Frosé recipe is the perfect summer cocktail and so easy to make!  You will definitely want to mark it down as your next go-to when hosting friends or family this summer.  Liz and I enjoyed a few of these over the weekend and it was the perfect way to beat the heat while we celebrated such a great time with friends celebrating the 4th of July.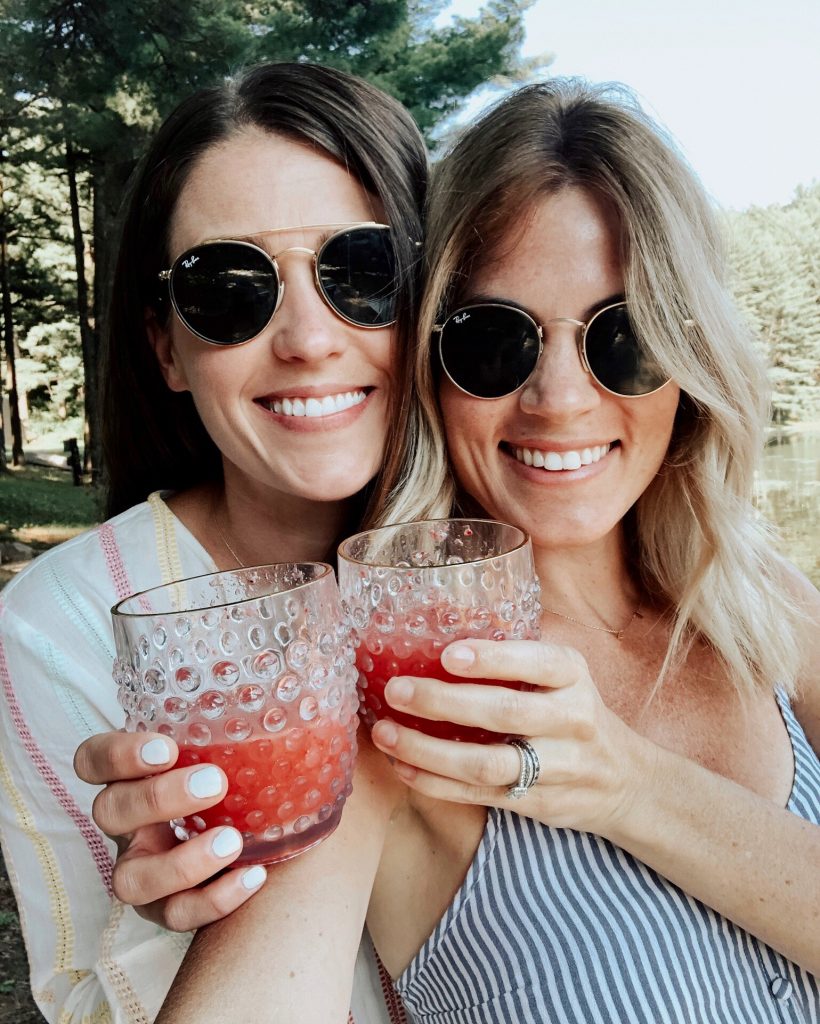 Frosé Recipe
What You Will Need:
1 750ml bottle of rosé
1 cup of strawberries (hulled and quartered)
two tablespoons of sugar, two table spoons of water (this is for your simple syrup)
13×9″ pan
Medium saucepan
Blender
How To Make It:
Pour the rosé into the 13×9″ pan and put in the freezer overnight (or for at least 5-6 hrs)
In the morning or when you are ready to make, bring the sugar and water to a boil in a medium saucepan, cook, stirring frequently, until sugar dissolves, about 2-3 minutes, now you have simple syrup
Scrape the rosé out of the pan and into a blender
Add 2 tablespoons of the simple syrup and your strawberries and purée until it's all smooth
Pour one for everyone!

Drop a comment below if you tried this Frosé recipe!