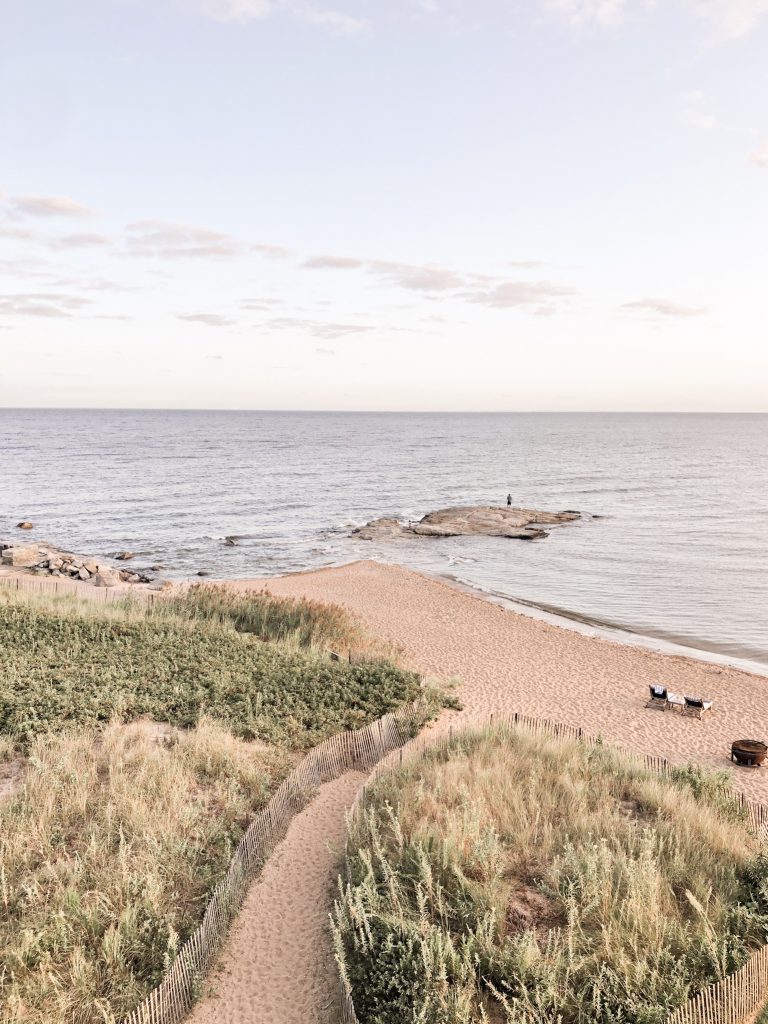 Last weekend was a dream.  Brian and I took a quick trip to the
Madison Beach Hotel in CT
for an overnight and it was such a treat!! I don't LOVE leaving the kids.  But we had Brian's mom (Grandma Joy) in town and decided one night somewhere close by would be the perfect getaway for us before the chaos of the school year started!
This summer has been quite a whirlwind.  It was the first summer
Brian was home
with us so we soaked up every single moment.  We did so much travel, which was amazing!  And had lots of time with close friends and family, and just quality time the four of us.  We loved our slow mornings, time at our pool club, being outside in our lawn, the whole thing!
  The
Madison Beach Hotel
was the perfect destination.  It's only about an hour away from us and such a romantic and peaceful location right along the shores of Long Island Sound. My friend recommended it to me, and after looking online we were sold!  You can book now and plan your next romantic weekend
here
!
BEACH
The beach was so beautiful and clean.  The Connecticut coastline is absolutely stunning, and if you have kids, the Long Island Sound is great because there are no waves.  Brian even brought his fishing gear and went right off the rocks at the beach.  If you are looking for activities you can rent kayaks and stand up paddle boards to make it a fun day on the water.
The service on the beach is great. They give complimentary beach chairs, towels, and food + drink service which made it super relaxing.  Rose' on the beach anyone?? We ate the lobster roll and fries and I can honestly say it was the BEST lobster roll I've ever had. I also read 70 pages of a book, like what?!?! Haven't read a page since returning but hey, I'll take it!
For our stay, we had a king room with a balcony.  All guest rooms have balconies.   This was really nice to have for after dinner and morning coffee.  Such a great spot to watch the water and just talk uninterrupted with one another.
THINGS TO DO
If you plan a longer stay, there are a number of family friendly activities nearby.  
Hammonasset Beach State Park
is a really popular destination and it's open to the public.  On site there is the
Meigs Point Nature Center.
  There's also a large campground and tons of outdoor activities.  The
Shoreline Greenway Trail
has miles of beautiful hiking trails for biking, running, pushing a stroller or walking the dog.  Also, if you are newly engaged this would be such a beautiful location for a wedding!  You can book directly from their site or look for a good deal
online
.
If you are looking for other date night/day ideas in CT you can check out our favorite spots in
this post
!
We found the cutest little farm stand on our way home and brought so much home for Brian and Grace.  Plus cookies from a local bakery!